February 6th, 2010
I slept like a baby last night. It's so quiet here that it even feels scary at times. But it's beautiful to work like this.
After Mike finished recording one song in the morning, we had some guests in the studio visiting us. Pete, our live sound engineer came to talk about next shows.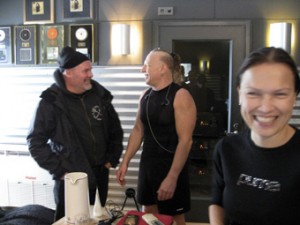 We are planning some crazy stuff for the next "world" tour. It's just so fantastic to be able to decide myself the stage set up, the design of it and plan all the matters of the touring after all.
We need to start things already now, very early in advance, so that we are not running late when we need to hit the road with the new album.
Today was a magnificent day. Mike finished 3 songs and he is laying down damn good material.
"LL", "DS" very heavy songs and "U" a beautiful ballad. You didn't think I was giving you all the song names right away, did you?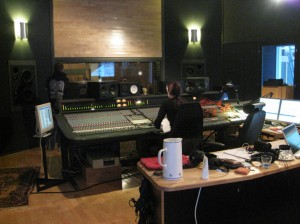 The atmosphere is calm and relaxed in the studio. I am not pushing Mike to his limits. At least I hope so

I guess nobody likes to work like that anyway. Better your mood is, better you perform. That's how it should be. And the question is, why try to make the impossible happen if the results sound already awesome? I don't see any point in that. We have fun together, we do our best and that is what matters at the end of the day.
My friends from Same-Eyes Film Company are around too, shooting the whole production so that one day you'll all see what we have been up to. Is nice to have things filmed so that we can remember everything afterwards.
Sometimes the time is running too fast and you don't even realize what you are living through.
Today I even got to practise playing some piano parts that I am going to record in few days, so it was a very exciting day indeed.
We expect more visits for today. Let's see…
And here some words from Mr Alex Scholpp: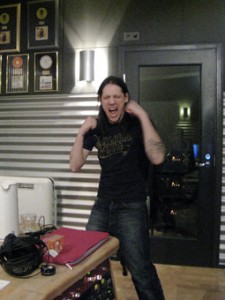 hey everybody!
we are here in the snow and darkness, far away from civilisation- outside it´s cold and silent, not a sound. but things changed here since mr. mike terrana- well known as the "rythm beast", blasts the roof of the studio with his furious power- power drumming and animal- like grunts and screams in between the takes!

we are finished with recording drums for four songs now and it´s great fun to jam and rock those songs together with mike.
right now we are figuring out the right grooves and parts for the songs, then record the drums and next week we start with bass and guitars.
the studio is very nice and we get taken care of really good. it´s a great vibe here i have to say.
so more from me later, good night!
cheers!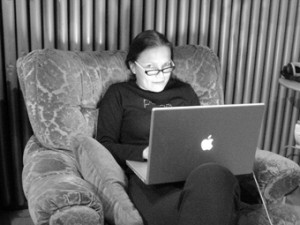 I'll write more to you tomorrow.
With love, Tarja