February 9th, 2010
Is time to congratulate uncle Mike. He finished his parts yesterday and did a magnificent work.
I guess from now on, he is going to sleep very well

Mike is going to chill out now and have some fun with us. Perhaps enjoining some red wine as well.
The song nailed yesterday by my two drummers is called "Crimson Deep". Wow! It just sounds exactly like I was expecting it to sound.
I love challenges and since those times are long gone when somebody really was working like that in a daily basis, I thought why not to give it a try. And it worked!
Two excellent drummers with different styles, but professional understanding of the way the other one plays, so there were no problems to cut this song and an amazing, bombastic wall of sound was created.
It was just all about the arrangement that had to be fixed and discussed before they jumped behind their sets.

Will also recorded last night a song that I wrote few months ago. It still misses some lines of lyrics, but it's almost done. The song has very nice mood and I am sure when the arrangement from Jim Dooley will be ready, the song will be just wonderful.
It has been very nice to work with Will, since he is absolutely open for different ideas and he is very creative.
We overdubbed some nice stuff for the songs with his bag of tricks that will give a different flavour to the music.
I am very happy to work with all these incredibly talented people. It has been amazing learning process for me once again.
Yesterday, Christian came to the studio too. He has been listening what we've done so far, so that he can work on his keyboard arrangements. He will record few things during these days here and the rest of the songs, he will finish on his own studio in Hamburg.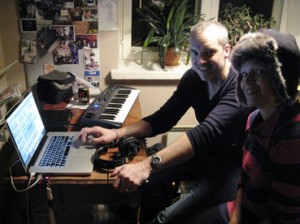 And Alex is constantly working on the heavy riffs.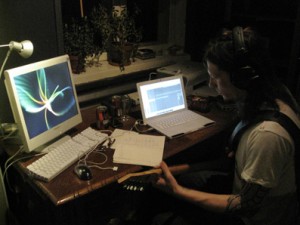 Everything looks pretty fine and we are in schedule still.

With love, Tarja